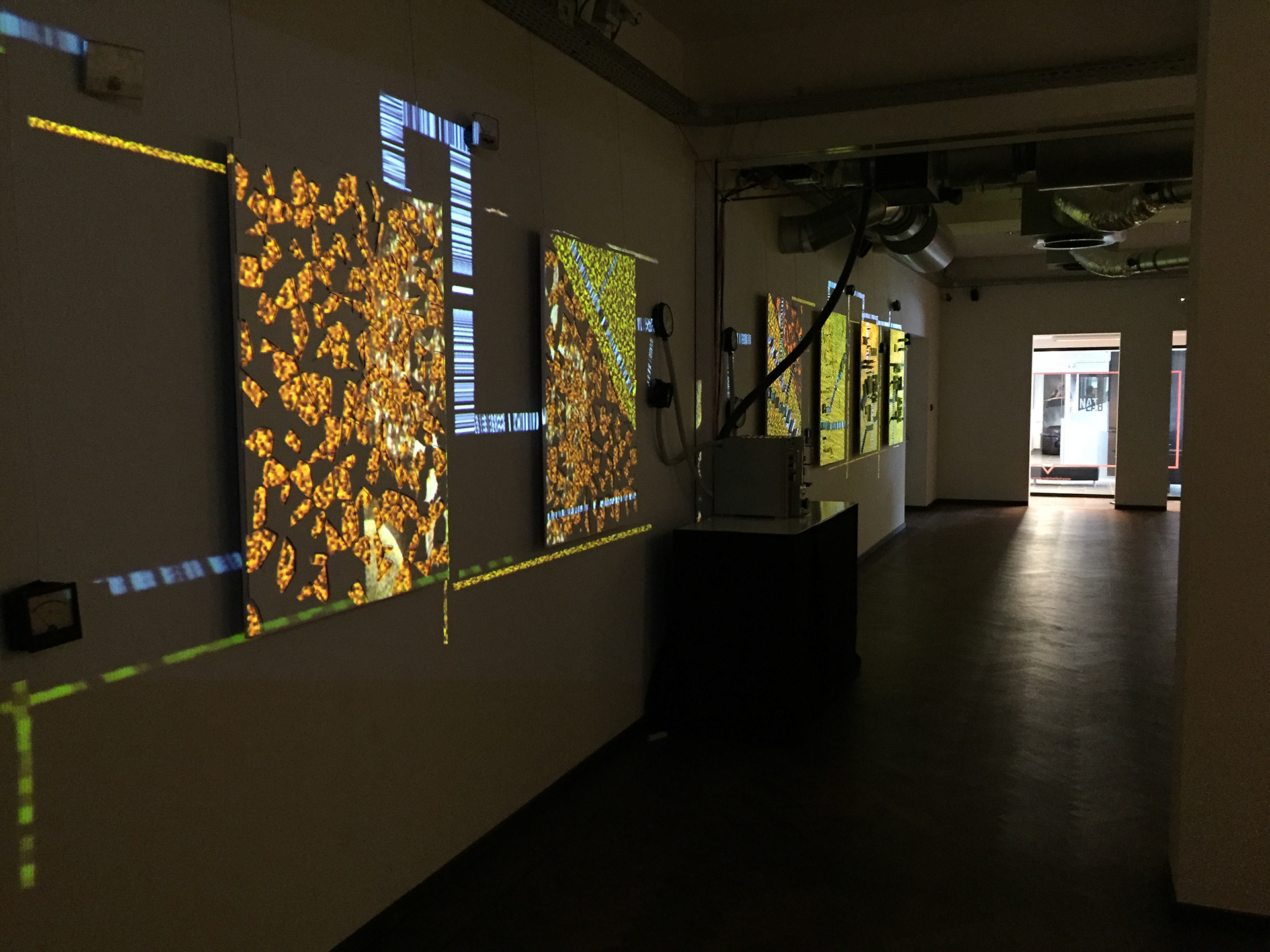 Perpetual patterns
Returning in the work of Rot8ion is the study of the perception of time and space. 
With the installation Perpetual Patterns, Rot8ion explores:
The perception of space and time.
Interaction of man with his environment
The boundaries between nature and technology
Patterns and currents
Rot8ion is fascinated by patterns:
Both in nature and in technology patterns are a continuous flowing process. By generating new situations, organic and responsive to the environment.
This translates into:
Organic random patterns that are generated by a machine. Images and sounds are continuously combined in different compositions. Variables in picture and sound that constantly differ from each other.
Perpetual Patterns is a unique combination of:
Physical installation:
8 panels, consisting of laser-cut leaf vein patterns and materials such as nostalgic electronic resistors, sometimes more than 50 years old.
An original receiver from a British submarine, equipped with sonar that detects the presence of people in the space and is responsive to the spectator.
Components of the system communicate with each other using MIDI, DMX, Serial, USB, HDMI, DVI, Analog, XLR and Sonar.
Arduino
The sound composition with:
8.1 surround
Sensory instruments such as sonar and echolocation in dolphins and bats 
Sounds that sound natural but are created synthetically
Sounds that synthetic sound, but are natural
The video installation:
Natlab original images from a bygone era
Live images generated organically with Quartz Composer
Microscopic images
Projection mapping
The exhibition Art Installation Perpetual patterns running from Friday, March 25 t / m Monday, April 4th, 2016, in the Expo Hall Natlab in Eindhoven. The exhibition is open during the opening hours of Natlab.